Subscribe and Win a Air Nautique Ski Boat!
Subscribe to SNOWBOARD and you are automatically entered to win a 2006 Spy Team Edition Air Nautique Ski Boat. SUBSCRIBE to enter the contest. Drawing to be held September 30th 2007. U.S. one year (six issues): $9.95 U.S. two years (twelve issues): $14.95 Canada one year (six issues): $19.95 Canada two years (twelve issues): $32.95 Foreign one year(six issues): $23.95 Foreign two years (twelve issues): $40.95 Click Here for rules and Regulations. SUBSCRIBE to win!
About the boat: SUPER AIR NAUTIQUE 220 with Spy Team Edition Graphics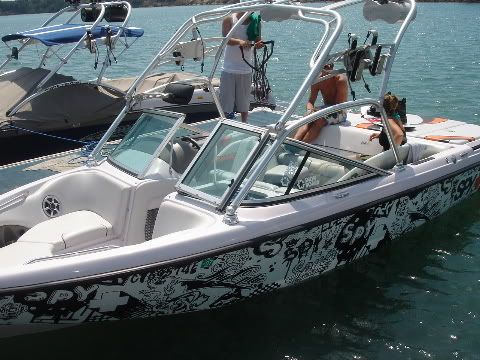 Different strokes for different folks. Unlike the sharp angle of the 210 wake, then Super Air Nautique 220 features a long, firm, rampy wake, with a clean lip and no trough. The stern seat affords three different configurations so you can customize your boat's interior to suit you and 11 of your closest friends. In its original position it completes an expansive stern seat. Remove the center section and position it midship and you have an aft facing observer's seat. Turn it around and you have a forward facing companion seat. It's up to you. For big water use and minimal bow rise, the Super Air 220 will turn your riders into frequent fliers.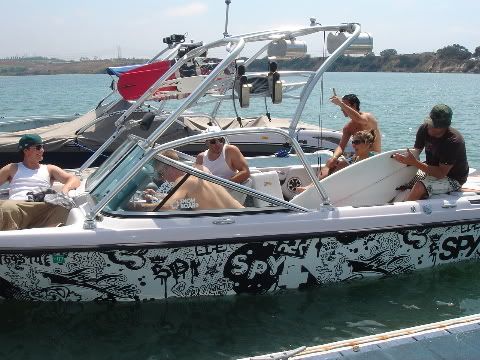 SPECIFICATIONS Length Overall……………………………………..24' 3" (7.39 m) Length w/o Platform……………………………..22' 1" (6.73 m) Lifting Rings (between centers)…………20' 7.25" (6.28 m) Beam……………………………………………………..96" (2.44 m) Draft………………………………………………………29" (.74 m) Fuel Capacity……………………………………50 gal. (189.3 1) Approximate Weight………………………..4070 lb. (1846 kg) Max. Capacity……………………12 people (2050 lb/930 kg) Gear Reduction Ratio……………………………………….1.48:1 Available Ballast………………………………………………975 lb.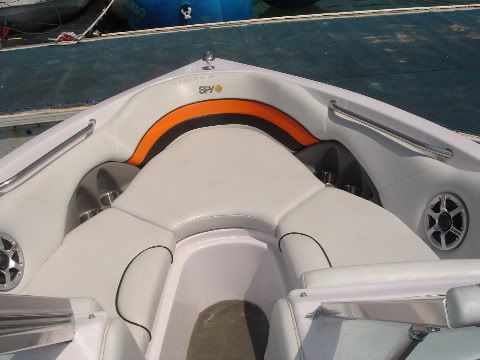 Comments
Follow @jonnglass
Jonathan Glass is the Online Editor at Snowboard Magazine. If he says he is going snowboarding it means he's at après, early.
Take Snowboardmag.com with you everywhere you go. Download the refined version 2.0 of our iPhone and iPad app for easy access to the latest news, photos, videos, snow reports, gear reviews, games and more.